Children and Youth
at UUCSC
We serve children and youth at UUCSC through the Religious Education (RE) program, led by Director of Religious Education Lee Cowan, a professional educator.  Our (RE) program is a place of religious exploration, where we encourage children to form a strong sense of self-identity, compassion for others, an awareness of social justice, and a connection to the natural world.
Click HERE to join our UUCSC newsletter, which includes RE news.
Click HERE to join our RE Facebook page for news and activities to do at home.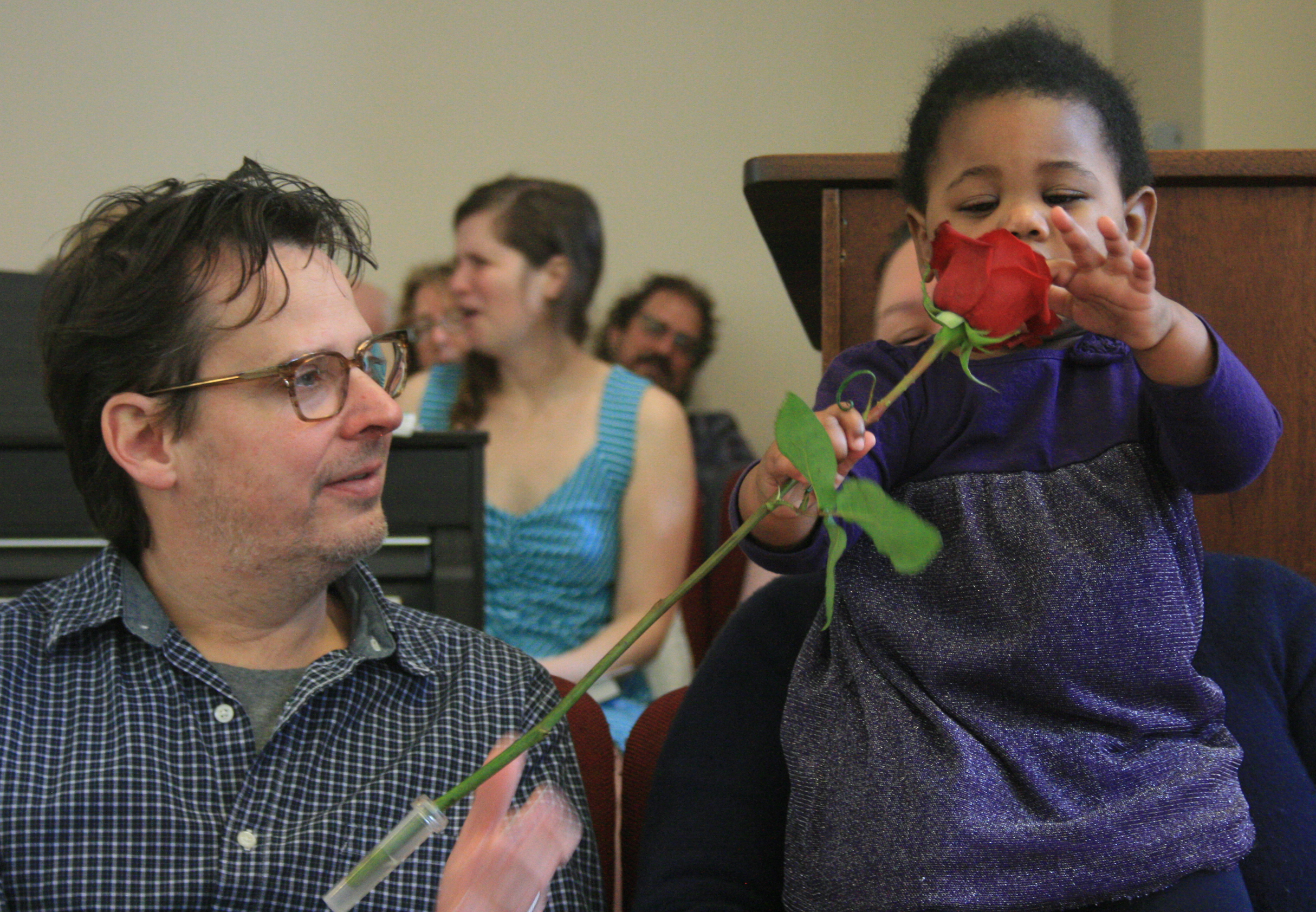 The RE Program
Nursery care for children ages five and under is available during the congregational year, running September to June, for all Sunday services at UUCSC.  The UUCSC Nursery is staffed by a regular paid provider and congregational volunteers as needed.
One main class for all ages of children is held most Sundays September through June during the Sunday service.  This class is located in the RE suite and is guided by the UUCSC RE Program Philosophy.  Occasionally children remain in the sanctuary for a Multigenerational Service. 
The UUCSC  Junior Youth Group for grades 5-8 meets the last Sunday of each month in the RE youth room and is facilitated by a congregational volunteer.
We strive to create a place where all children feel respected and safe. UUCSC adheres to the Safety for Religious Education guidelines from UUA and have put them into policy.
Please register your child, so that we may serve them well.
Volunteers and facilitators are always needed.  What does it involve?