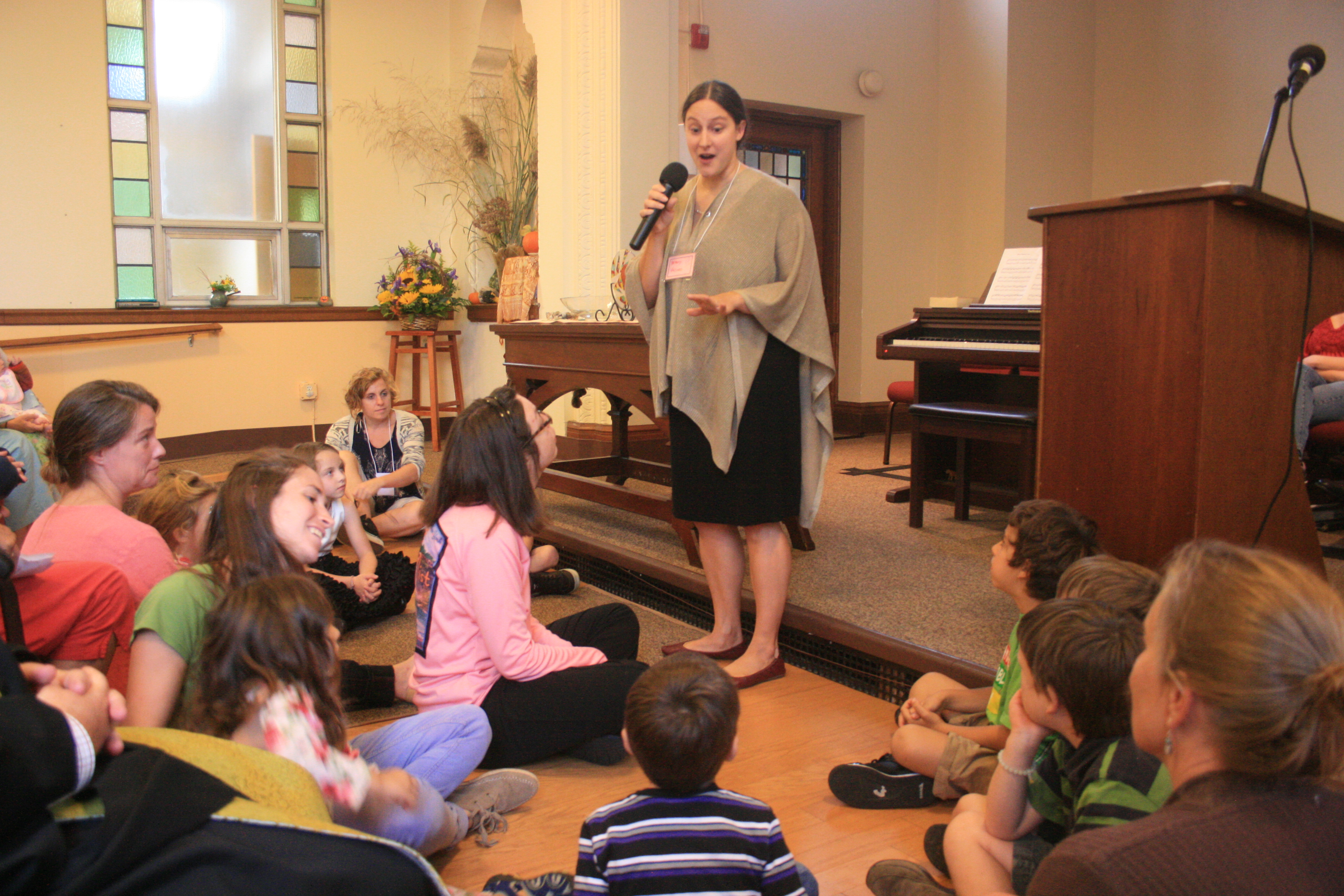 Director of Religious Education 
"It's a deep joy for me to be a part of the RE program. I believe that learning to experience sacred awareness is a path to whole-person wellness."     – – Bethany Vaccarro
Bethany Vaccaro, our Director of Religious Education, is a writer, teacher, and certified expressive arts facilitator. She has taught philosophy and writing at the University of Rhode Island for almost ten years, and designed curriculum for URI's Honors department that incorporates creative and expressive exercises and a whole-person perspective.
Her personal essays have been published in national print and on-line publications. She has twice received honorable mention in Best American Essays, an annual anthology of magazine articles published in the United States that is part of the Best American Series published by Houghton Mifflin.
Bethany also draws from a social services background, working with diverse populations and focusing on child development, women's issues, and family dynamics. She is active in leading spiritual circles for women and children, and she facilitates expressive arts workshops at various locations in Southern Rhode Island.
Bethany is a Rhode Island native. She attends the Quaker meeting in Westerly (the Westerly Monthly Meeting of the Religious Society of Friends). She and her husband Joseph Sorrentino are the parents of Luciana, Rosabel, and Estella. They have a happy, messy home in West Kingston.