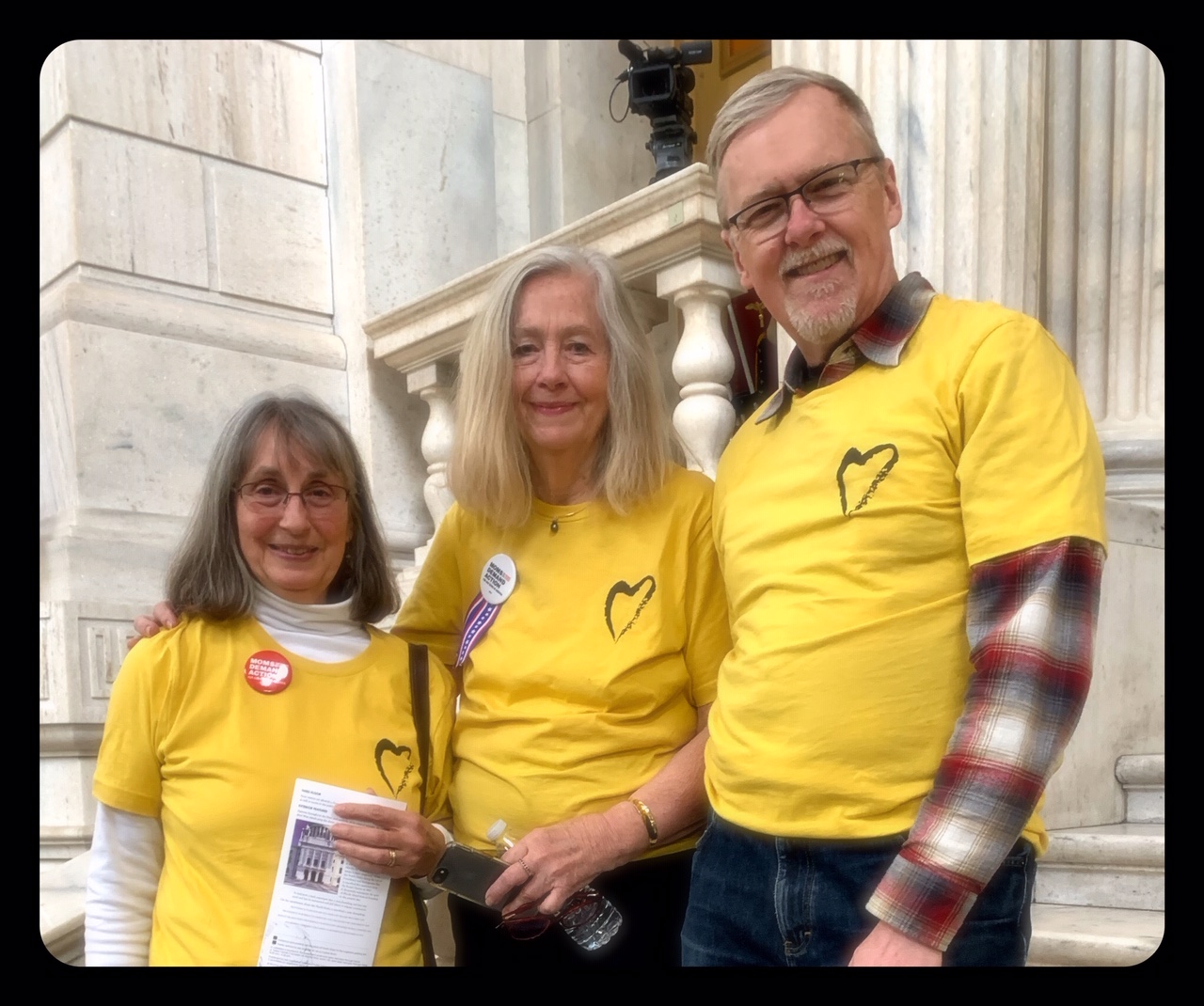 Interfaith Vigil to End Poverty at State House 2019
Mary Fulton, Jean Bowen, Sky Kimball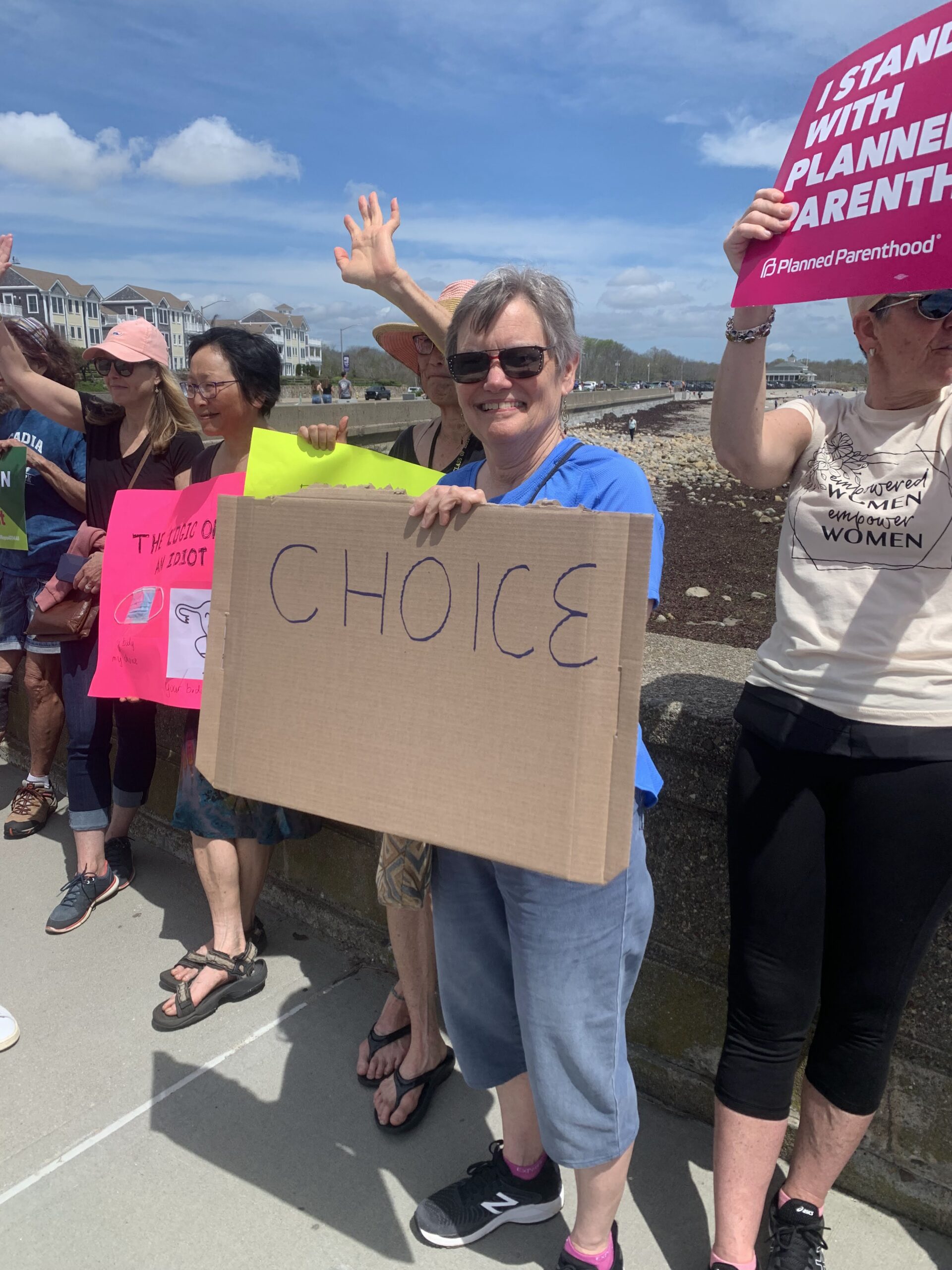 Protesting the Overturning of Dobbs Decision at the Sea Wall 2022
Elizabeth Donovan, UUCSC President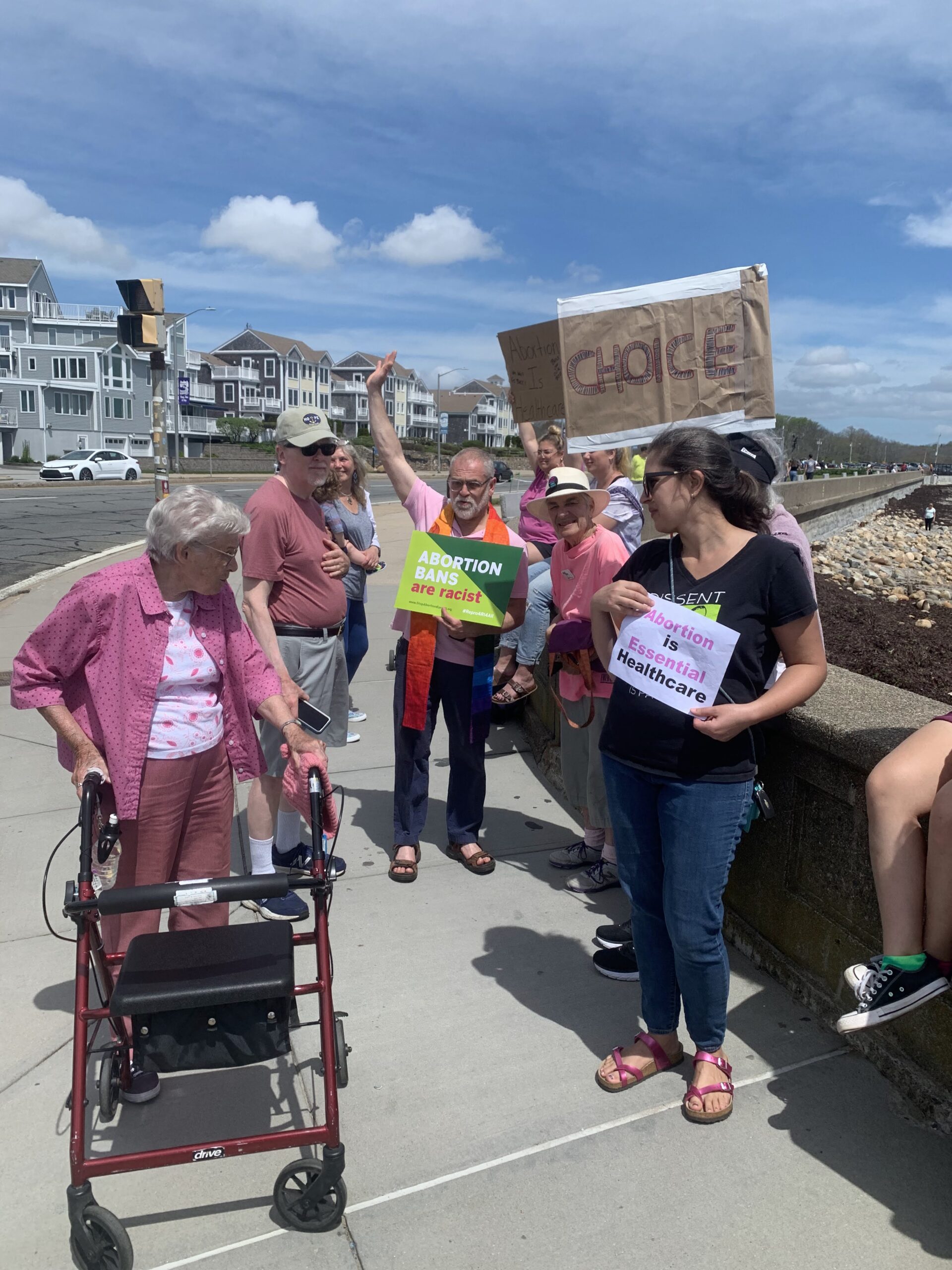 Women's Right to Choose at the Sea Wall 2022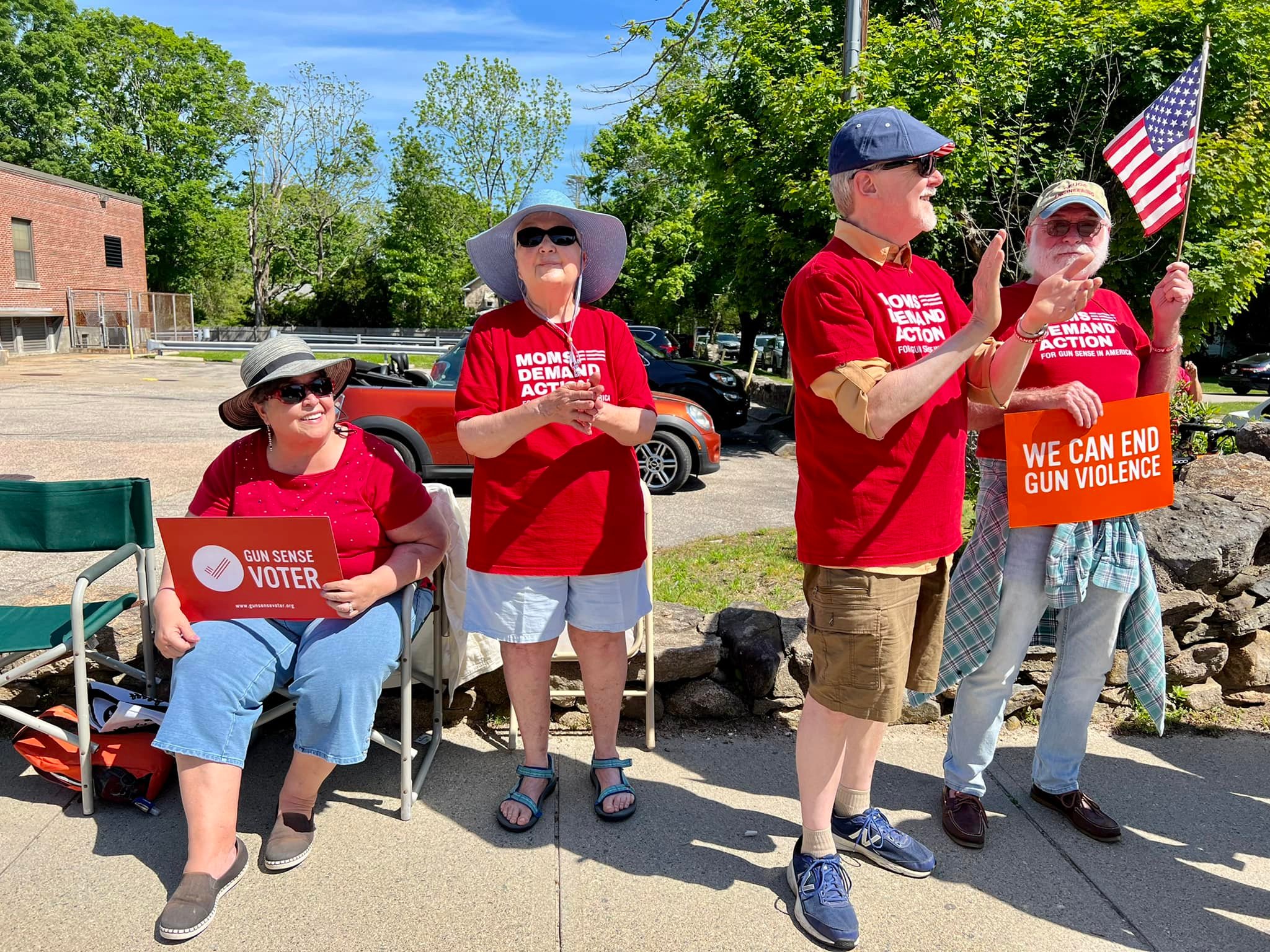 Moms Demand Action for Gun Sense at Wakefield Memorial Day Parade 2022
Mary Alice Kimball, Val Follett, Sky Kimball, Jean Bowen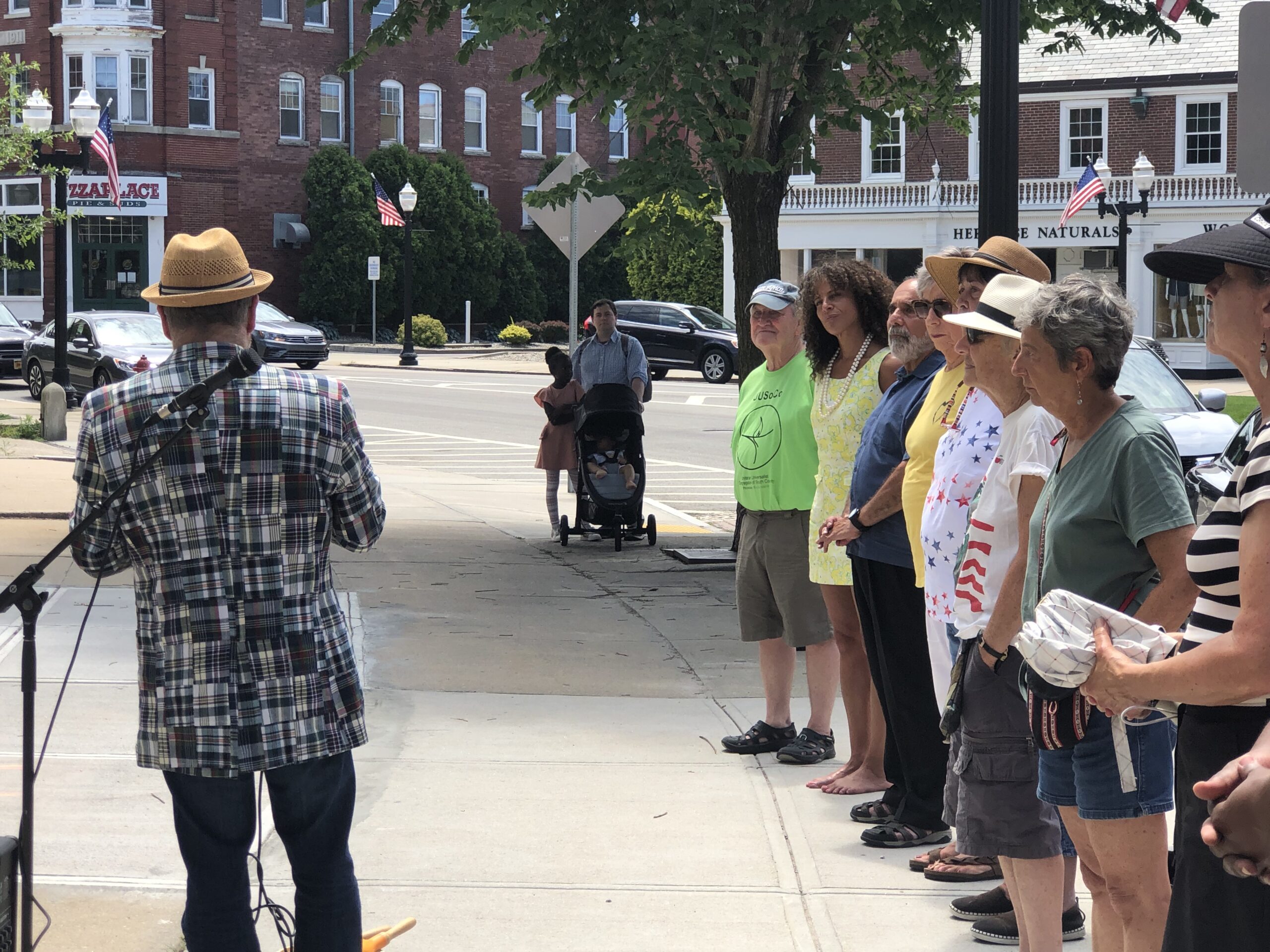 Westerly ARC Peaceful Protest July 4, 2022
Rev. Denis Paul presents "7 Generations"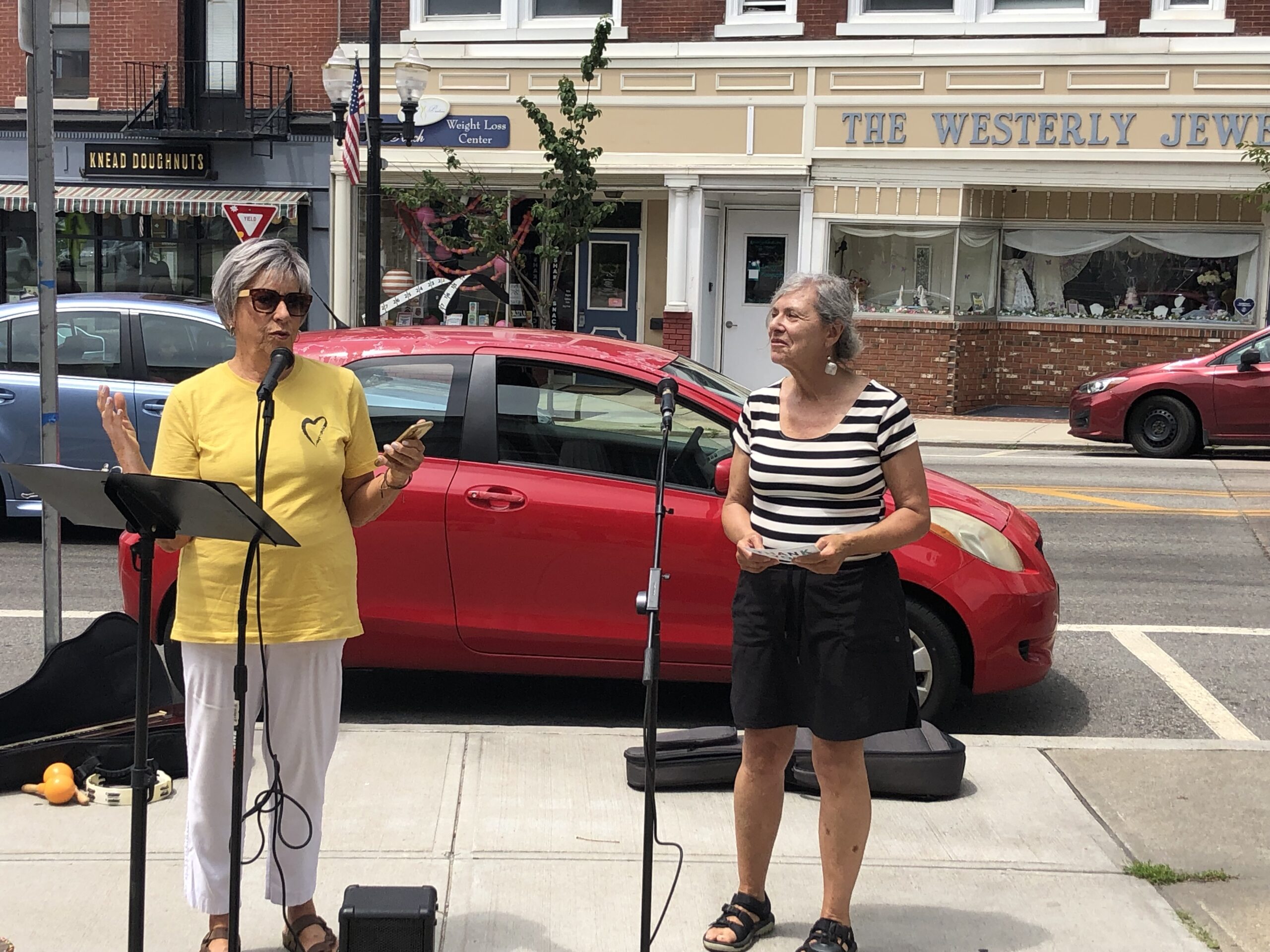 Westerly ARC Peaceful Protest July 4, 2022
Etta Zasloff and Barbara Holtzman, Understanding Reparations through Negro Spirituals
Social Justice Advisory Board:  Cathy Solomon, Chair, Penny Hall, Nancy Richman, Etta Zasloff
UUCSC Social Justice Team
LEARN * EDUCATE * ADVOCATE
Archbishop Desmond Tutu once said …
"There comes a time when we need to stop just pulling people out of the river.
We need to go upstream and find out why they are falling in."
Justice is at the core of our faith.  UU congregations are called to make a positive difference in our wider communities.  At UUCSC, we work with community groups that both work to pull local people out of the river and those that work upstream to address the root causes of inequalities such as poverty, homelessness and racism.  We are guided by a vision for positive systemic change at the local level, such as advocating for affordable housing and an anti-racist policy in our public schools.
A survey of the congregation in May 2022 prioritized climate justice, racial justice and women's justice as the top three social issues, which guide our present focus.
RACIAL JUSTICE
We currently have an Anti-Racism Group that meets twice monthly on Zoom on Mondays at 7pm to learn about the effects of racism in our society and explore ways to overcome it.  Anyone is welcome to join or drop in for a visit anytime.  The Zoom link can be found on the UUCSC Calendar.   Racial justice at UUCSC – Some history.
CLIMATE AND WOMEN'S JUSTICE
The Social Justice Advisory Team follows climate and women's justice issues, sharing information and activities through the weekly UUCSC News and Updates newsletter.   If anyone in the congregation has an interest  in facilitating a regular discussion group for either topic, please contact Cathy Solomon.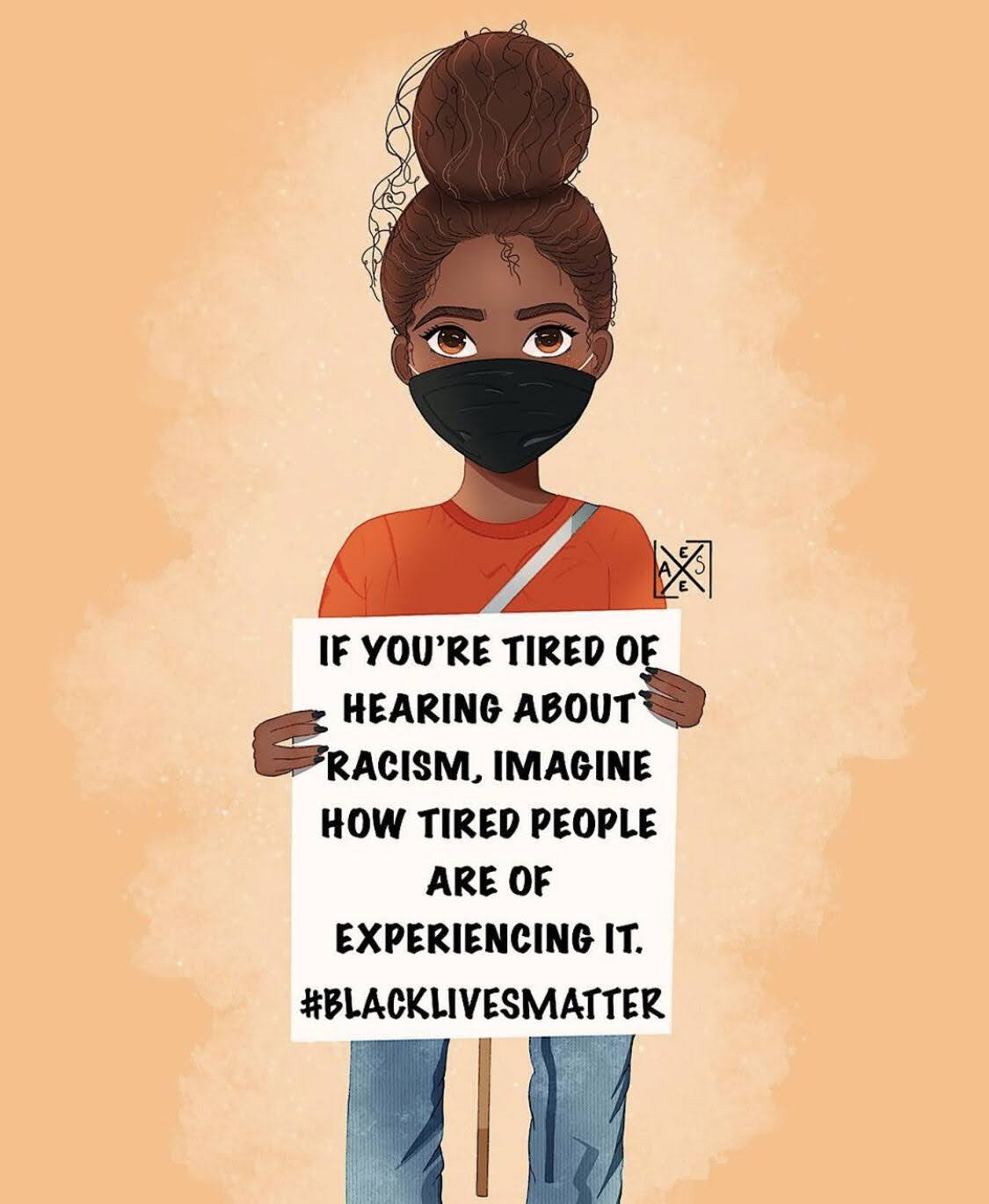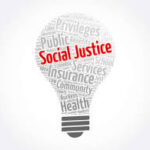 CAROLYN STEERE HURDIS FUND FOR SOCIAL JUSTICE
Grant Guidelines