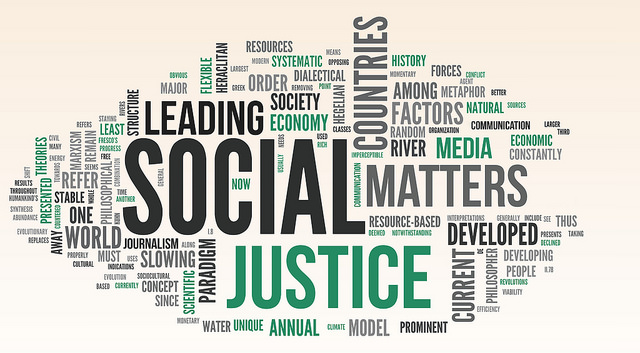 Social Justice
Justice is at the core of our faith. Our congregations are called to make a positive difference in our wider communities. We work to serve, to raise awareness, and to support and partner with people who face injustice. We advocate, organize and act for justice to live out the values of our faith. 
2019-2020
The Social Justice Committee at UUCSC is comprised of a large TEAM of activists, spread over several specific subcommittees under the umbrella of Social Justice.  Many UUCSC members are active in community initiatives, advocacy, and education efforts as another means to spiritual growth.  They coordinate opportunities for congregation members and friends to engage in activities that promote justice, advocacy, and charitable activities.   Reverend DL Helfer leads from the pulpit with messages of justice, but they can also be found on the front lines of a movement. Rev. DL brings to UUCSC a high-energy search to strengthen movements for justice by guiding our community toward greater collaboration with other like groups in South County and Rhode Island. 
Many subcommittee members collaborate with other local organizations to increase the impact of social justice action.  
For more information about  how the Social Justice Team operates, see the Job Description. 
For recent activities of the Social Justice Team, see the 2020-2021 Annual Report. 
Meetings of the TEAM are scheduled by the  Social Justice Committee chair as needed to discuss and coordinate efforts.
Chair: Jean Bowen