The Congregational Directory is a powerful connection tool!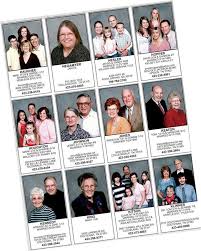 It is a password protected online resource accessible by computer from this website or by smart phone with the CTRN app.
It contains member approved photos.
It contains addresses, phone numbers, and email addresses.
Tap a member's phone number to dial them instantly.
Tap their address and get GPS directions to their home.
Frequently Asked Questions about the Directory
What is the password?
When you are entered into the directory, Linda Dupuis, the volunteer directory administrator, will send you directions for accessing the directory, including the password.  Contact her if you forget your username and password.
What if my contact information changes?
You can update your directory information immediately by clicking on the My Profile tab at the top of the front page of the directory. You may also email Linda Dupuis with your updated information, like new email, phone number or address. 
Who is in the UUCSC Directory?
When you officially become a member of UUCSC, with your permission, your photo and contact information is entered into the directory.
Friends of the congregation may also be included with their photos and contact information.  Just contact Linda Dupuis.  According to the UUCSC Policy Manual, "A Friend is someone who participates by: attending services regularly, joining in congregational life and work, contributing financially if able, or requesting to be listed as a Friend in the UUCSC directory."
If you meet the description of a Friend of the congregation, but are not yet listed in the directory, please contact Linda Dupuis and she will work with you to create an entry and send you information about how to access the directory.
How do I get the CTRN app for my smart phone?
The directions for downloading and activating the free CTRN app for your smart phone are clearly stated at the top of the front page of the directory.  Please note the mobile privacy code has two Ys!  UUSOUTHCOUNTYYRI