Unitarian Universalist Congregation of South County, Rhode Island
The Unitarian Universalist Congregation of South County (UUCSC), located in South Kingstown, Rhode Island, is a flourishing liberal religious community of over 200 members and friends.  We are young, old, single, families with kids, LGBTQ, from different cultures, races, and religious backgrounds.  "Whoever you are, wherever you come from, whomever you love, you are welcome here."
Sunday, April 17, 2021
Religious Education Zoom Gathering
9:00 AM  Kid Time

Zoom Live Worship Service
10 AM
Clear Skies Ahead:
How Mutuality Heals our Shared World
Rev. DL Helfer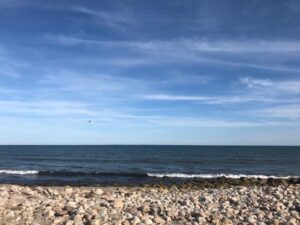 Today's service is an invitation to wholeness,
individually and together.

Coffee Hour will be held immediately after worship and the Congregational Special Meeting will follow the coffee hour,
all in the same Zoom room. 
Find all past video worship services HERE.