Director of Music
Michael Galib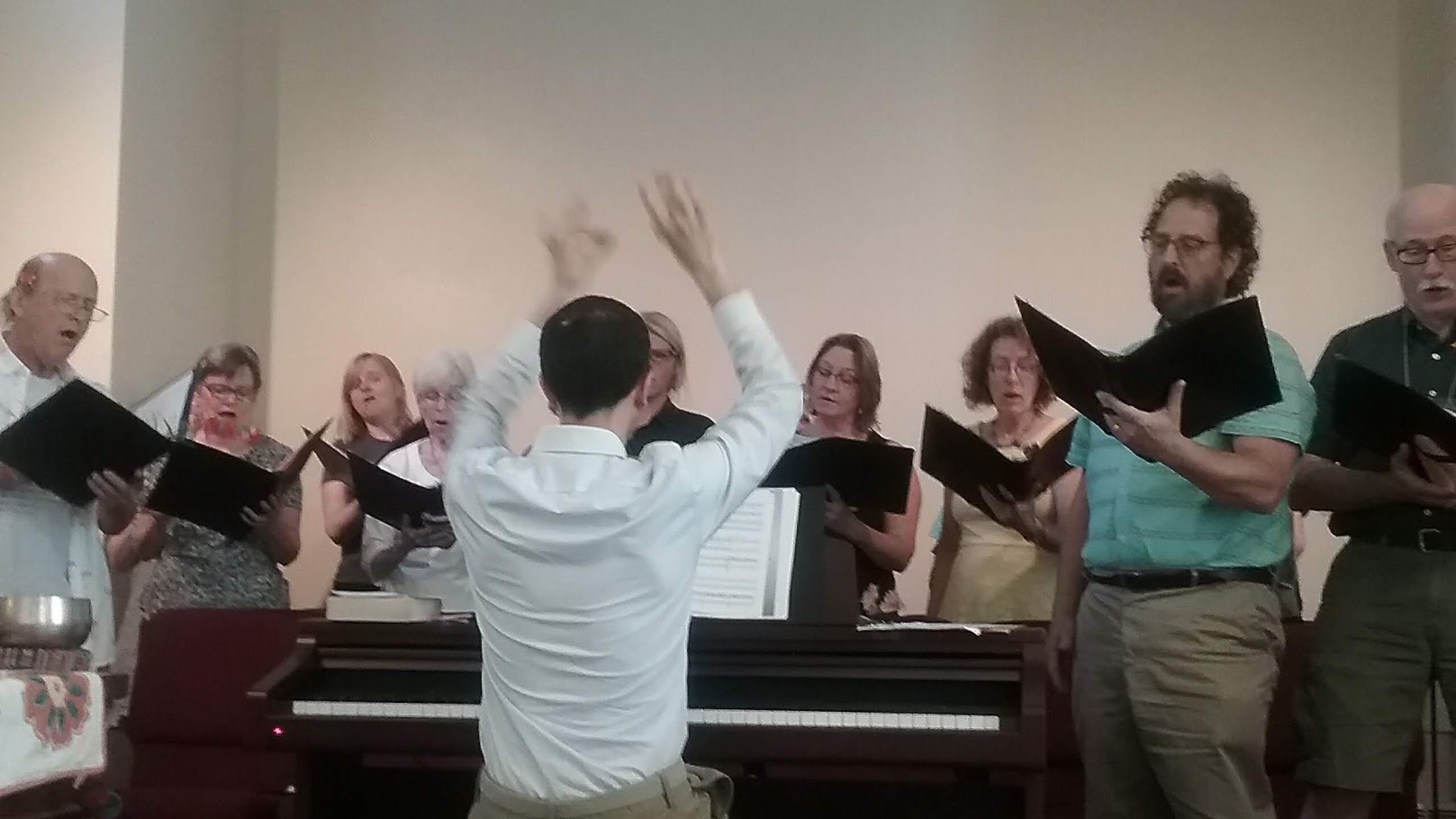 UUCSC Music Director Michael Galib, is a pianist with the Rhode Island Children's Chorus and in recent years also has accompanied the Rhode Island All-State Choruses. He has taken part in a number of conducting workshops, most notably with the Omaha Symphony, the Duluth Superior Symphony Orchestra, the Bacau Philharmonic in Romania, and with clinicians including Thomas Wilkins, Gustav Meier, and Markand Thakar.
As Assistant Conductor of the Providence Singers, he has assisted in concert preparation for collaborations with the Rhode Island Philharmonic, and was production assistant on their fourth studio recording, Dan Forrest's Requiem for the Living.
Mr. Galib graduated with honors in composition from New England Conservatory, and his composition The Moffett-Klein Phenomenon won the 2004 International Trumpet Guild Composition Competition. More recently, his piece Different Ways to Pray, for chorus, organ, marimba, xylophone, and timpani, was premiered by the Providence Singers in spring 2017.
As a choral singer, he has performed with the Providence Singers, the New England Conservatory Chamber Singers, and Trinity Choir of Trinity Church, Boston.
Fluent in French, Mr. Galib formerly was music director at the summer French School of Middlebury College, and maintains an active studio of private piano students in Portsmouth and Barrington.