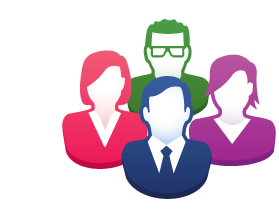 The Personnel Committee ensures that the UUCSC is staffed appropriately with qualified personnel who meet or exceed performance expectations, and demonstrate commitment to the UUCSC and its work. Its mission is to compensate and treat those who work and care for our congregation generously, fairly, and respectfully. The Committee works with the minister to clarify his key supervisory role as Director of Staff, and is available as an alternative support for staff concerns and needs if necessary. 
The Personnel Committee also recommends and maintains staff policies, procedures, and practices in order to promote harmonious and productive relations between the staff and congregation. The Personnel Policy Manual, the Staff Search Handbook, and the Congregational Administrator*-Minister-PC Handbook, the Religious Education Committee-DRE Handbook, and the Music Committee-MD Handbook are used to guide the operation of the congregation.
For additional information about the operation of the Personnel Committee, see the Personnel Policy Manual, Section V.
For a description of recent activities, see the 2021-22 Annual Report. 
The Personnel Committee meets on an as- needed basis and is currently seeking new members.
Chair: Elizabeth Dalton