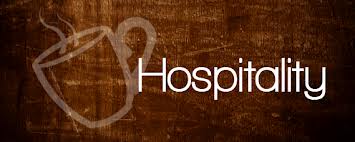 The Hospitality Committee is responsibe for scheduling and training volunteers to set up and make coffee for the social hour that follows Sunday Worship and for organizing and conducting any special social events of the congregation.  
Chairperson:  Linda Whyte Burrell  
The Hospitality Committee meets as needed. 
Take your turn setting up the coffee for social hour. A sign-up sheet for the year is hanging in the Oneto Room.