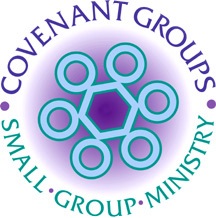 Covenant Groups provide a formal way for people to engage in meaningful conversations about spirituality and to build deeper connections within our congregational community.
Each group has a trained facilitator who links the group to the program coordinators and the minister. The coordinators and minister provide overall guidance, recruit new members and establish new groups.
 How do Covenant Groups work at UUCSC?
Groups choose their own order, direction, and pace with focus on spirituality.
Group members are expected to commit to regular meeting times and to practice deep listening. Deep listening is a way of focusing intently on what another person is saying without interruption or simultaneously formulating a response. Deep listening also gives an individual an opportunity to speak without interruption or comment.
How are Covenant Group meetings structured?
Opening Words:

Gathering in, settling down, reminding participants of the special opportunity of the gathering, possibly reflecting the topic of the session. The meeting may begin with the lighting of a candle or a chalice.

Check-In:

Participants share news of what has been happening in their lives. Each group develops its own customs as to the length of sharing. This portion of the meeting may expand from time to time when circumstances call for it.

Topic/Discussion:

A paragraph or two lays out a topic and presents questions that will elicit thoughtful discussion and significant reflection. A group may stay with a topic several weeks or be done in one gathering.

Check-Out:

Likes and Wishes: This is an opportunity for feedback.

Closing Words:

This brings the formal session to and end. Groups are encouraged to start and end on time.
We have three Covenant Groups of up to ten participants each. When there is an opening in one of these existing groups, it can be offered to a new participant.
If you are interested in a Covenant Group, please complete a Covenant Group Interest Form. The program is supported by the minister and volunteer coordinators, Linda Whyte Burrell and Val Follett.  If you have questions about Covenant Groups, please contact one of them.Groups will be formed based on the times interested individuals are available for meetings. All are welcome!